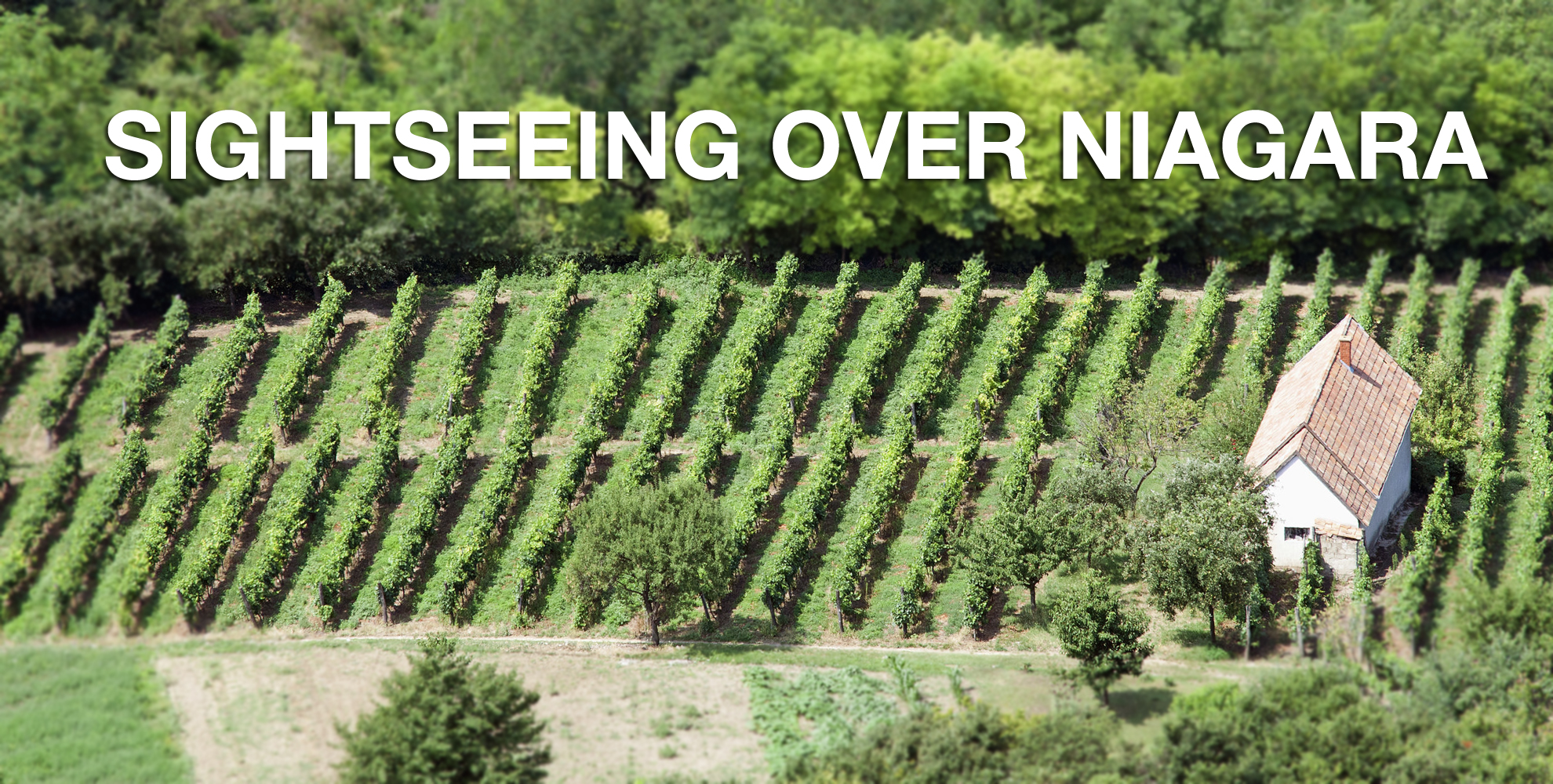 Take a thrilling air tour over Niagara on the Lake, the Niagara River, Whirlpool and Falls.
Cost is only $100.00 for a 1/2 hour flight for 3 passengers.
Call 905-684-9447 and make your reservation.
Are you looking for something unique to do in the Niagara Region?
Niagara Falls in one of the most beautiful locations in Canada and is one of the most unique places in the world. As many tourists flock to the falls to take in the enormous beauty, have you ever considered getting a new perspective of Niagara Falls by taking a sightseeing flying tour?
If you're looking for a way to celebrate a wedding anniversary, or someone's birthday, or if you have friends or family visiting from out of town, you can give them a unique and breathtaking view of Niagara Falls from a bird's eye view.
It's a unique and special way to spend time with a loved one, and a fun and adventurous way to get a fresh perspective on life.
With a sightseeing tour that takes you flying over the extensive vineyards and wineries, giving you a new perspective of the entire Niagara Escarpment and the Welland Canal systems and Lake Freighters, you will also get the breathtaking view of Niagara Falls in all its massive wonder.
Contact our Dispatcher for scheduling and one of our pilots would be happy to show you a whole new way to see life from above.